http://pbslm-marketing.lunchbox.pbs.org/
http://pbs.bento.storage.s3.amazonaws.com/hostedbento-prod/filer_public/Digital%20Innovators/DI-2016-Lead-Local-Innovators-Public.pdf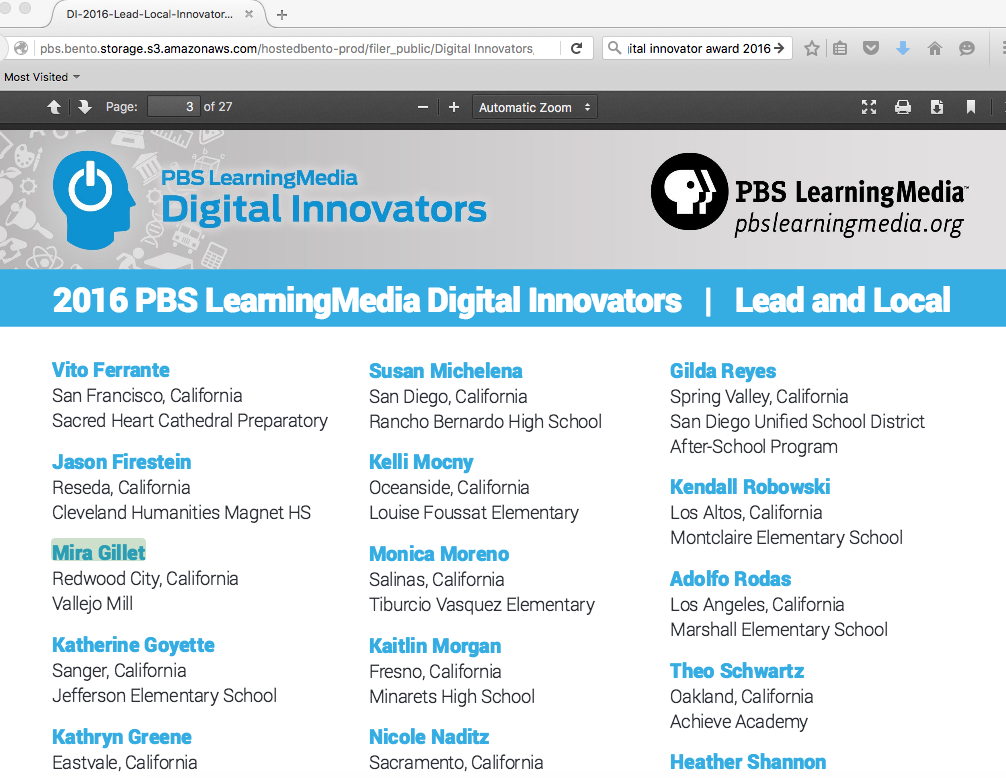 Who is a PBS LearningMedia Digital Innovator?
A tech-savvy K-12 educator with a passion for using digital technology and media.
A leader with a desire to empower their peers and share strategies around digital media integration.
An active sharer of content and ideas through social media.
A PBS Education ambassador that embraces life-long learning, collaboration and recognizes the power technology has to inspire students.
http://www.aetn.org/engage/blog/5_things_you_didnt_know_about_jackie_robinson
Jackie Robinson was a four-letter athlete at Pasadena Junior College, performing well against many white-only teams. He was outstanding in every sport he played — so much so that an alumnus of all-white Stanford University offered to pay his full college tuition at any school where he would not play against Stanford